25% off educational products is valid until 11:59 P.M. Central time on June 30, 2022 or while quantities last. Discount will be applied at checkout and does not apply to shipping costs or taxes.
Tatie se confie : Trousse de prévention de la maltraitance infantile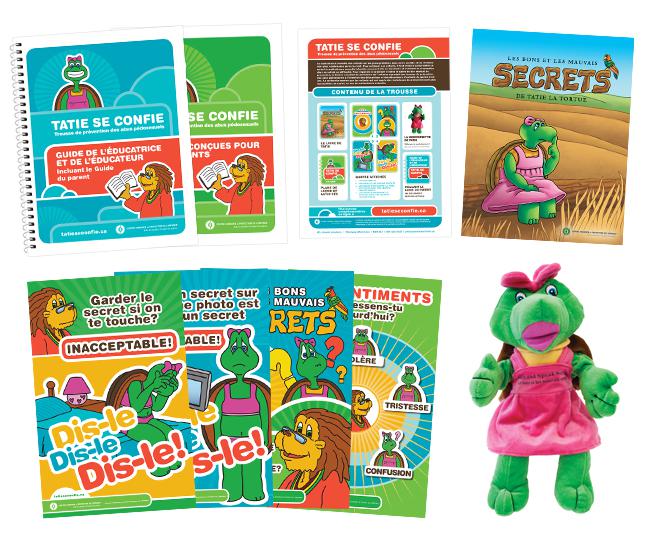 Tatie se confie est un programme de prévention des abus sexuels destiné aux enfants de 4 à 6 ans. Il propose des leçons intéressantes et adaptées aux enfants de cet âge dans lesquelles un personnage animé du nom de Tatie leur apprend des consignes de sécurité.
La trousse « Tatie se confie : Trousse de prévention de la maltraitance infantile » comprend :
Leçons pour les enfants de 4 à 6 ans

Livre d'histoire « Les bons et les mauvais secrets de Tatie la tortue »

Marionnette de Tatie la tortue

Affiches assorties « Tatie la tortue » (4)

Guide de l'éducateur

Guide du parent

Carte du programme

Accès à la version numérique de la trousse
$45.00